---
Please read the details and conditions before applying for the competition
The registration event cannot be refunded or changed later
---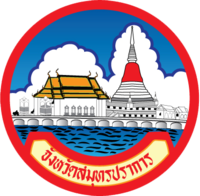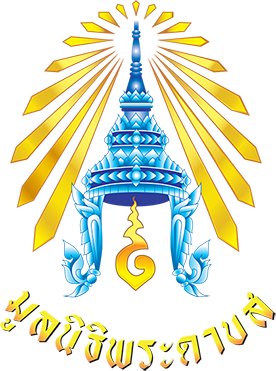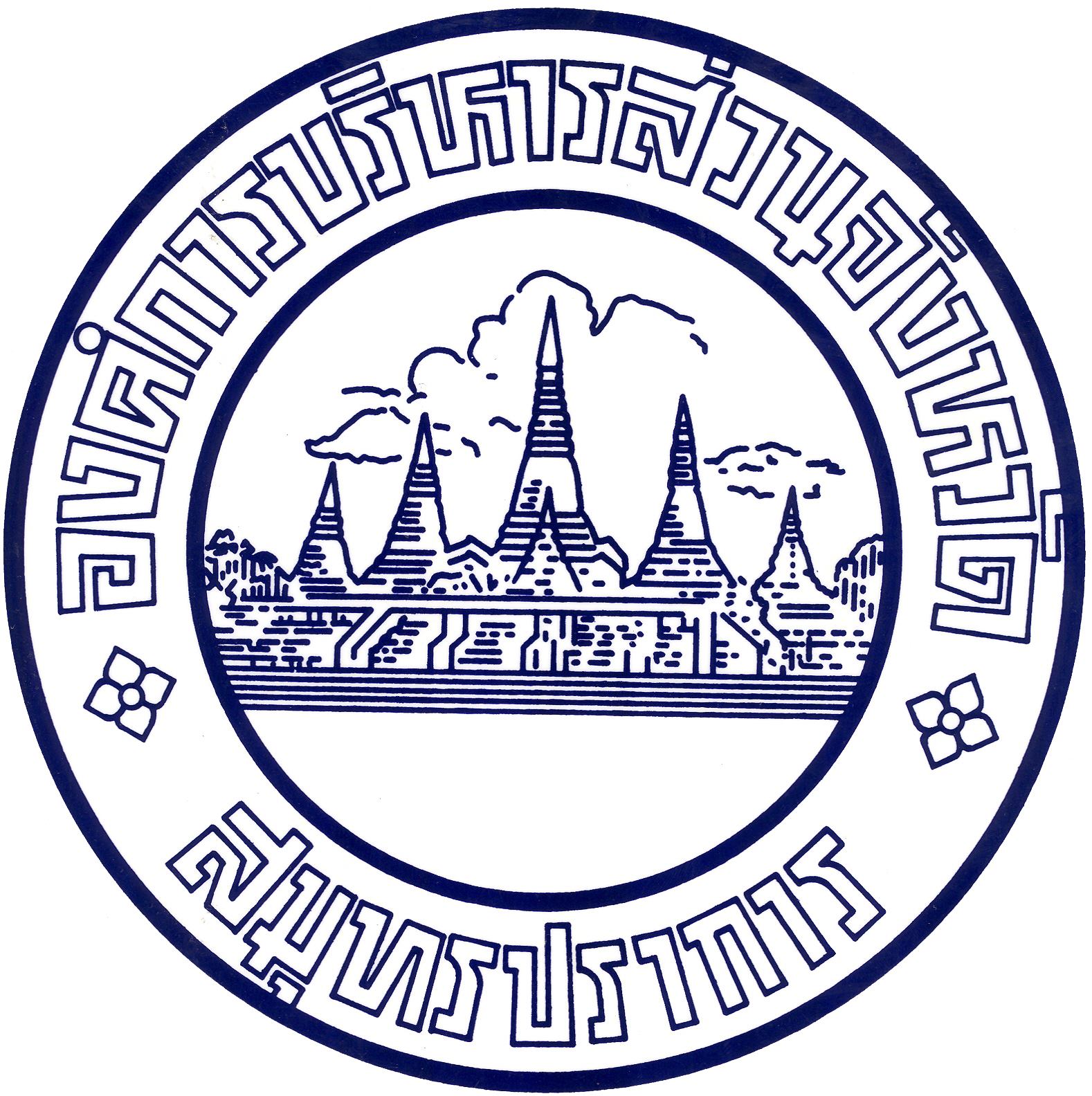 WELCOME TO
The runnning for health in honor
His Majesty King Bhumibol Adulyadej Maha Bhumibol Adulyadej the Great Borommanatbophit
Compete for the Royal Cup of Her Royal Highness Princess Maha Chakri Sirindhorn Department of
HRH Princess Maha Chakri Sirindhorn Princess Maha Chakri Sirindhorn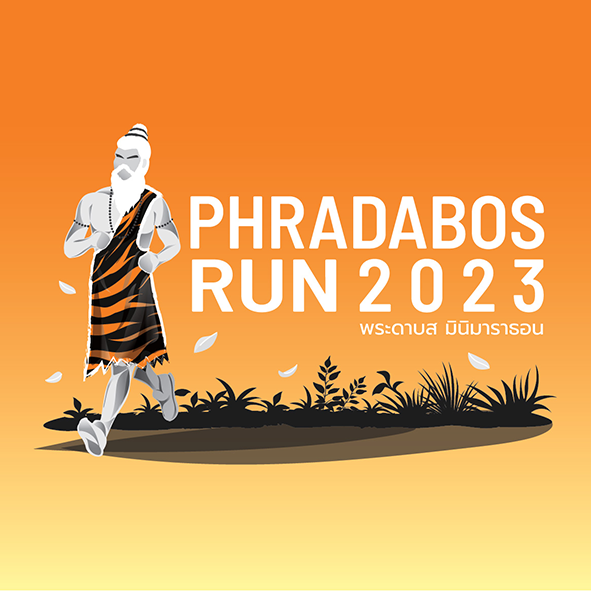 Sunday 8, October 2023


Location 

@

Phradabos Foundation 
Samut Prakan Province

 THA
---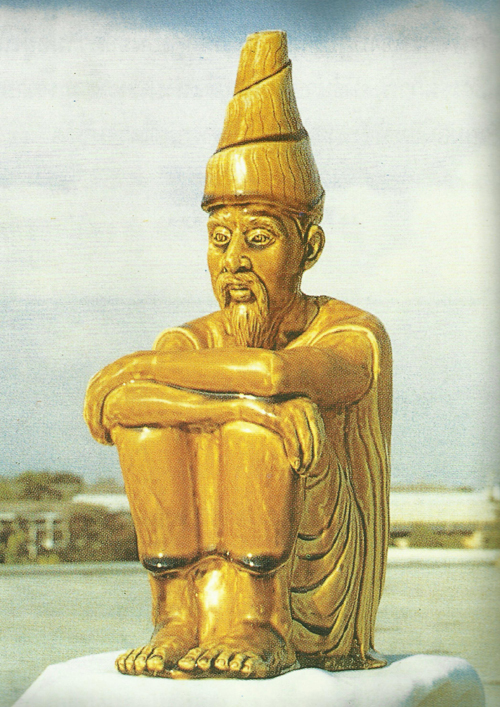 "Phra Dabos School" Project 
The Royal Initiation Which Sets Precedent to Non-formal Education and Brain Bank
"Phra Dabos School" Project is a royal-initiated, non-profit project established to provide occupational studies and various training to the underprivileged, who cannot to attend higher occupational training schools, due to poverty and lack of standard knowledge, but strive to learn more, especially to acquire occupational knowledge which will help them earn their own living, support their families and contribute to their country. those underprivileged who are serious in their pursuit of knowledge and are determined should be supported and provided with the opportunity to learn. Such provision will surely help alleviate some of the country's social problems. His Majesty, therefore, entrusted the author of this article with the implementation of the project by setting up the "Phra Dabos School", a non-commercial and non-formal school for needy students, providing vocational studies and training courses free of charge. According to His Majesty the King, the project should initially be started off moderately. Having satisfactorily achieved its goal, the project should then be carried out on a larger scale.

His Majesty the King graciously explained why the school is called "Phra Dabos School" by describing the methods how the hermit or Phra Dabos who is a learned person preferring living in the deep jungle for seclusion) trains his disciple by pointing out the incidents in a famous legend entitled "Candagorapa" (It is believed that it is adopted from the name of a heroism (King Candarakupta) who liberated India from Greek conqueror). Firstly, he will use various methods to test the earnestness of an applicant who possess the essential virtue of perseverance and distantly travelled to get the knowledge from him. When Phra Dabos is satisfied with the test results, he will whole-heartedly pass all his knowledge and skills on to the selected one, now becomes his disciples, never asking for anything in return. The only requirement expected from the disciples is that he must try his best in learning and acquiring skills, with utmost perseverance. To show gratitude and return the kindness of Phra Dabos, the disciples will tributely look after the daily living of Phra Dabos such as cleaning the hermitage and bringing him fruits and herbs.

His Majesty the King once noted: "Since the natural forests are nearly totally exploited, Phra Dabos nowadays have to live in concrete forests instead." 
Furthermore, His Majesty the King graciously commanded that the School must provide moral education to the students in order to upgrade their moral integrity. The areas which should be covered are, for example, how to achieve self-composure and consciousness, how to lead a decent life and be a person of principles and morality, and the code of social conduct. These should be focused upon in parallel with the vocational studies and training.

The Royal initiations in "Phra Dabos" and "Phra Dabos Junior" Projects reveal His Majesty the King's visions on the following:
1. The development of human resources as the key factor in developing a country.
2. The development of human resources which should focus not only on knowledge but also on moral lessons so as to upgrade mental integrity.
3. Success in learning as well as in life requires "Four Steps towards Success", in conforming to Lord Buddha Doctrine i.e.
- Pleasure in learning or carrying out one's assignment;
- Perseverance, Effort;
- Active thought, Thoughtfulness, Dedication and
- Investigation, Examination, Reasoning, Testing
---
1. To be an activity in honor of His Majesty the King His Majesty King Bhumibol Adulyadej Maha Bhumibol Adulyadej the Great Borommanat Bophit,
royal birth "Phra Dabos Project" golden light that weaves to the ground On the occasion of the day of the dead, October 13, 2023
2. Bring proceeds from the event to raise funds for "Phra Dabos Foundation" to have liquidity in helping the underprivileged and creating a career.
3. To be an activity to stimulate the economy and promote tourism. according to government policy using road running as a medium
4. To campaign for Thai people to exercise for health by walking-running for health.
Phradabos Foundation
Click to view youtube
"โรงเรียนพระดาบส" ชุบชีวิตใหม่ให้ปวงประชา
Click to view youtube
---
RUNNING DISTANCE

MINI MARATHON 10 KM
Starting Time 6 AM
1'000 Participants only Entry fee 500 THB
Categories age Group
| MALE | FEMALE |
| --- | --- |
| 29 Years & Under | 29 Years & Under |
| 30-39 Years | 30-39 Years |
| 40-49 Years | 40-49 Years |
| 50-59 Years | 50 Years & Over |
| 60 Years & Over |   |
* The calculation to categories age group, take the year 2023 minus the year of birth.
FUN RUN 5 KM
Starting Time 6.10 AM
600 Participants only Entry fee 500/200 THB 
| MALE | FEMALE |
| --- | --- |
| 15 Years & Under (200 THB) | 15 Years & Under (200 THB) |
| General Public (500 THB) | General Public (500 THB) |
Chaloem Phra Kiat Walking 2 km.
Starting Time 6.20 AM
400 Participants only Entry fee 500 THB
RACE ENTRY PACK COLLECTION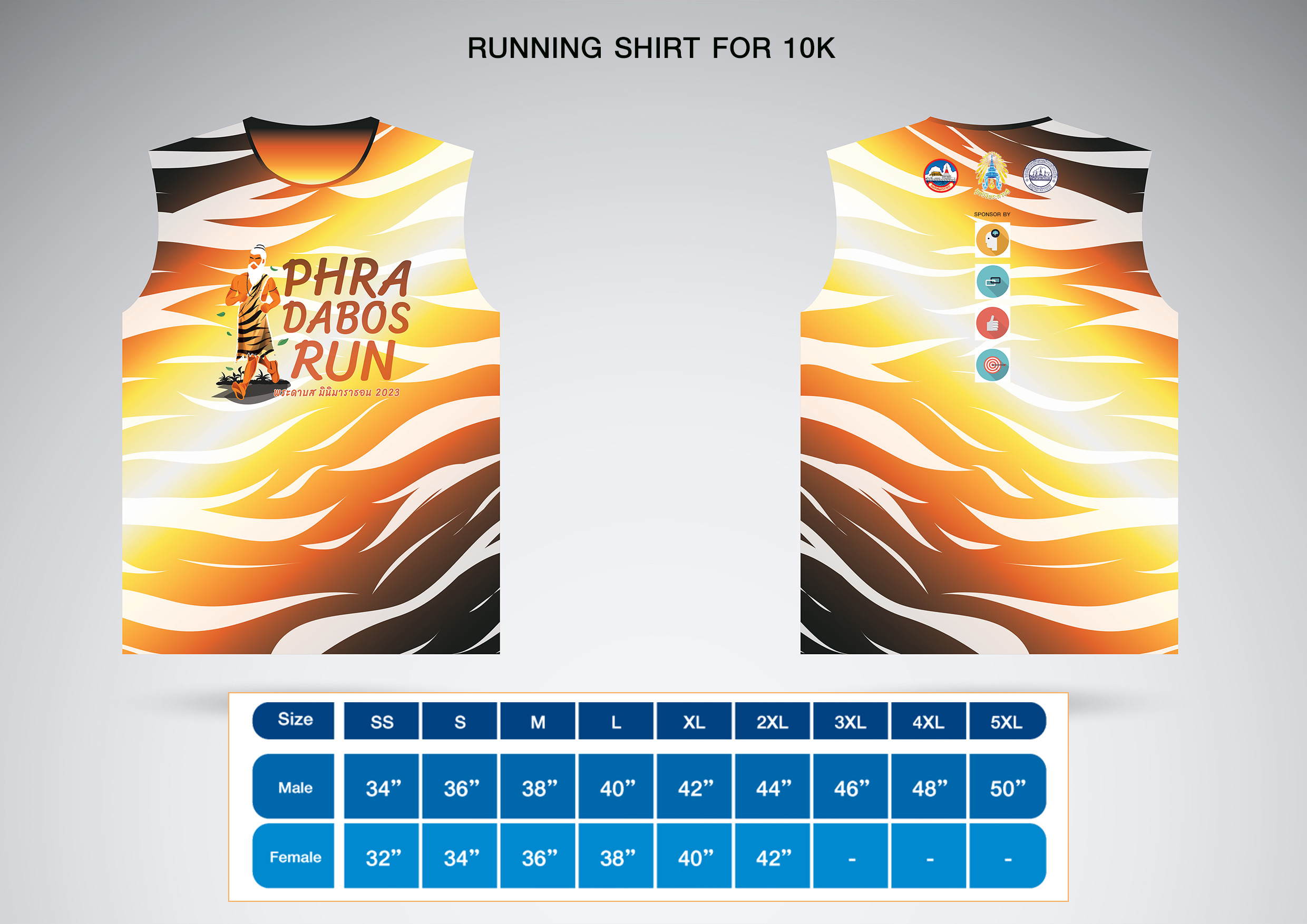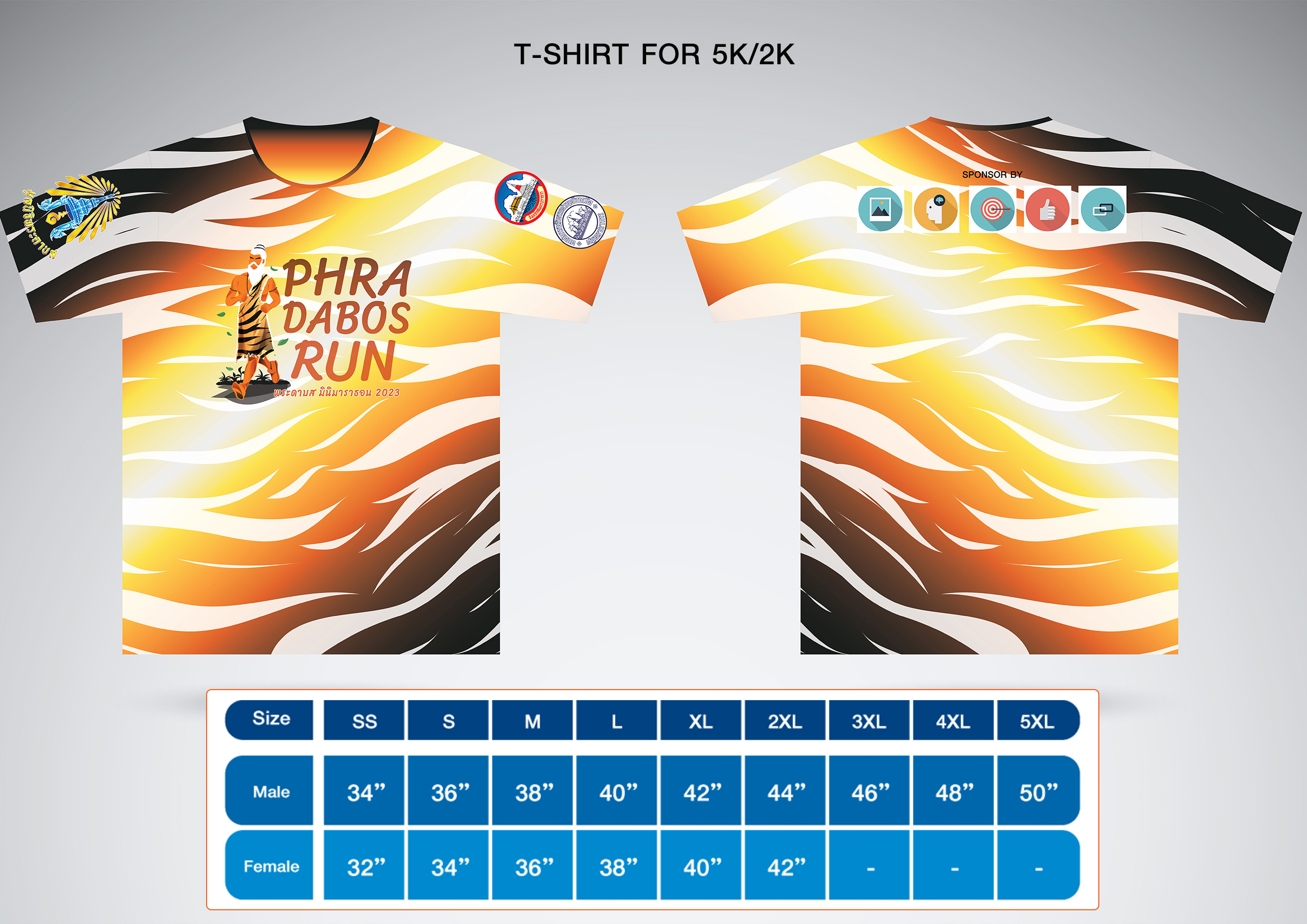 VIP. POLO SHIRT / MEDEL FOR ALL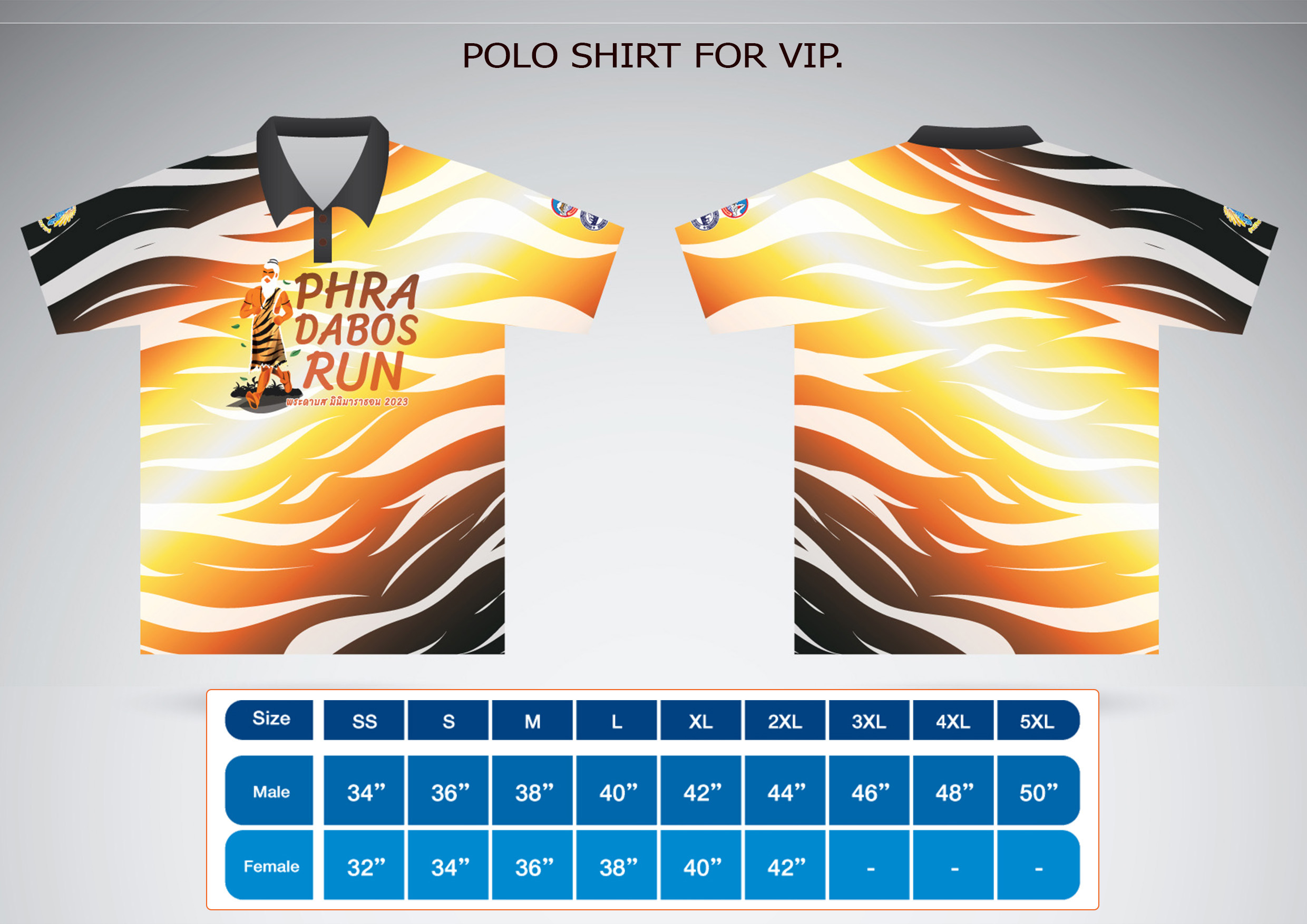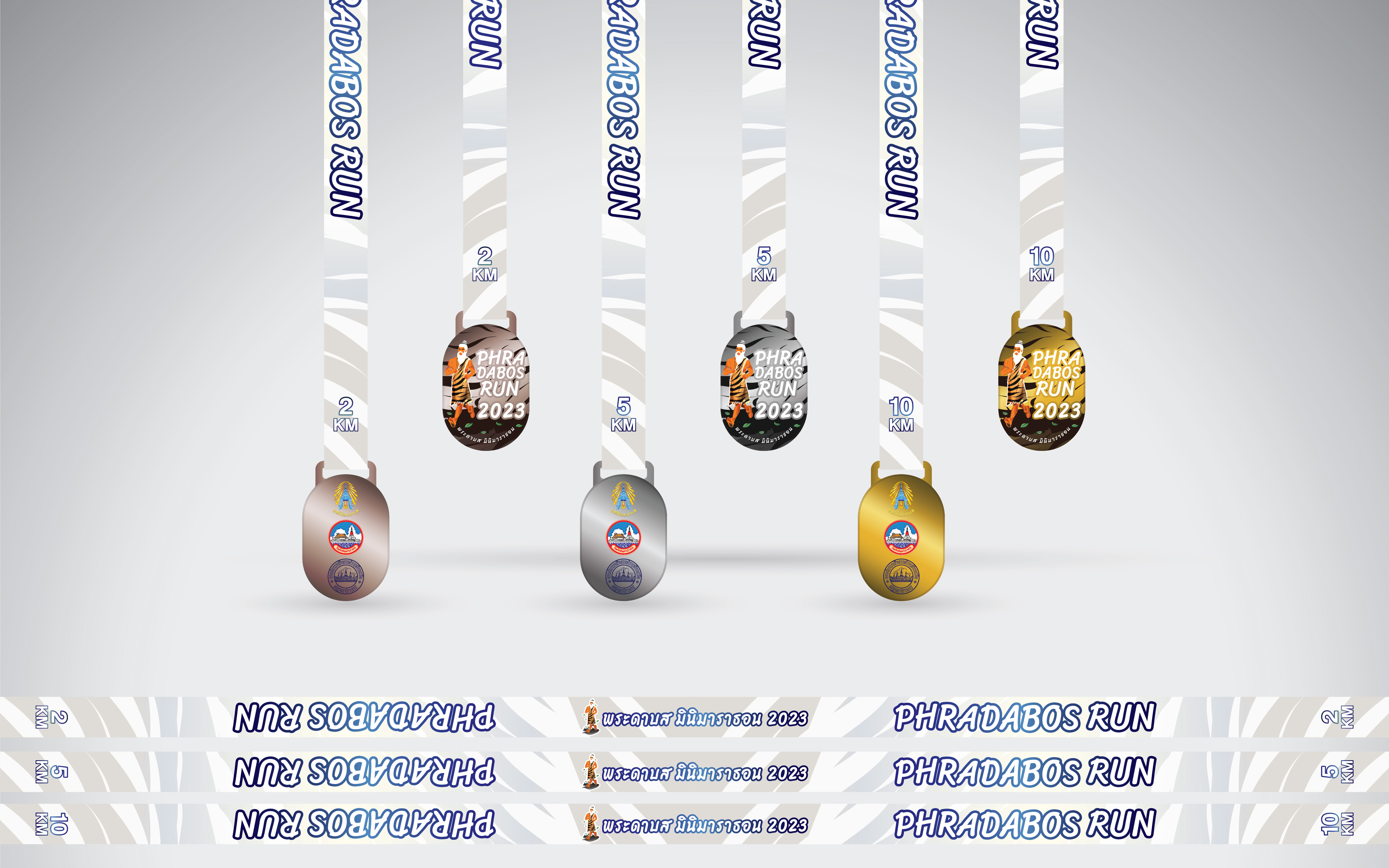 TROPHY / SOUVENIR SHIRT / PRIZE MONEY / MEDEL / SERVICES
DISTANCE

10K

5K

WALK 2K
VIP

ENTRY FEE

500 THB

500/200 THB

500 THB

1,000 THB

Royal Trophy

First Male&Femail

-

-

Choose to 1 distance

Age Group Trophy

1st-5th

Over All Prize Money

1st-5th Male/Female

15 & Under Pocket Money

1st-9th Male/Female

Souvenir Shirt

Running shirt

T-shirt

T-shirt

Polo shirt

Medel

Accident insurance

Goodie Bag

Delivery service by Kerry

Pay extra ฿60

Pay extra ฿60

Pay extra ฿60

Pay extra ฿60

Food & Drink

 Entry fee excludes postal delivery by Kerry Express, Register is non-refundable or exchangeable later.
 If you choose to send a souvenir shirt and running number by post Applicants pay an additional 60 baht/person. Must register and pay within 10 SEP 2023
 Delivery service by Kerry Express send one by one runner. Will start shipping 1-4 OCT 2023
 Applying can't choose shirt style. for safety long distance runner long continuous running Should wear a running shirt that Thin - light - drains sweat and heat well. Please avoid wearing T-shirts when running.
 Participants who need a receipt for tax deduction or reimbursement as expenses of the agency from Phra Dabos Foundation, After register and paying, Please notify the JOG&JOY LINE competition management.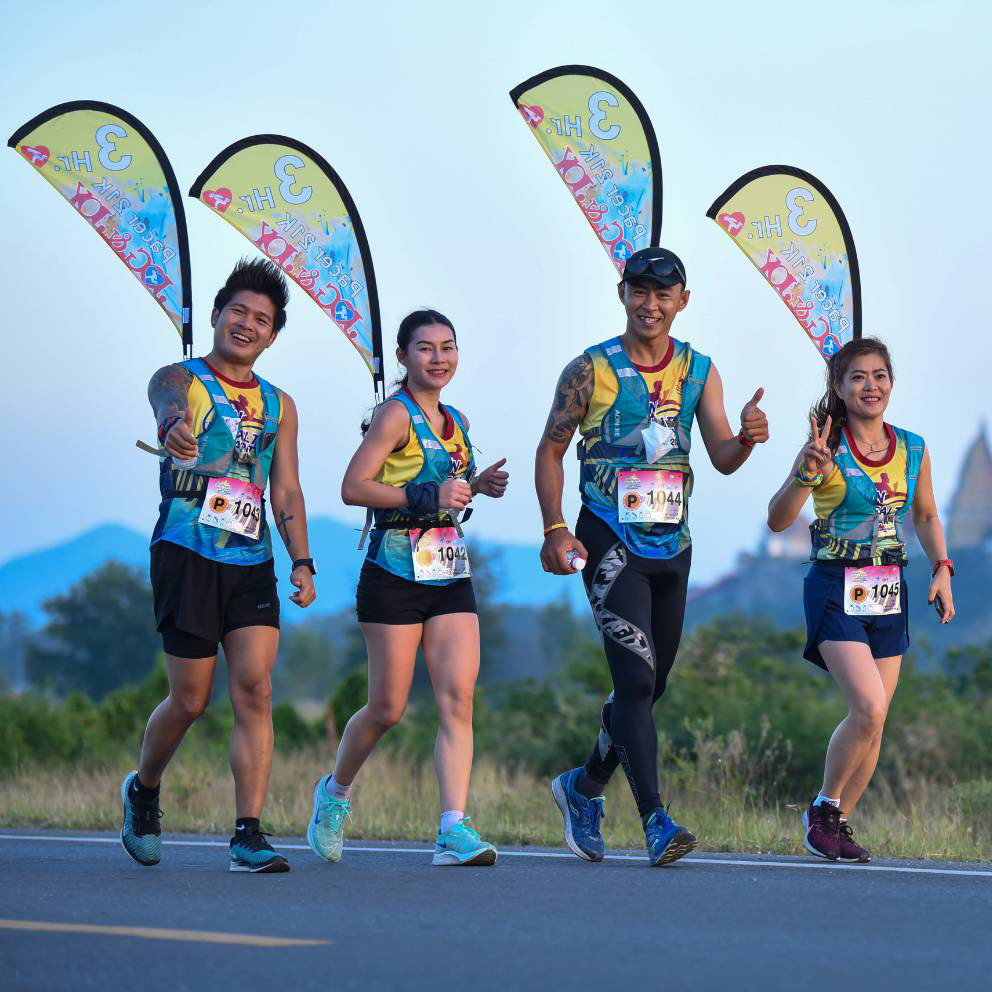 ซ
---
PRIZE MONEY / POCKET MONEY
Over All

FUN RUN 5K
15 Years & Under

NO

Male / Female

NO

Male / Female

1st

5,000 THB

1st

4,000 THB

2nd

4,000 THB

2nd

3,000 THB

3rd

3,000 THB

3rd

2,000 THB

4th

2,000 THB

4th-5th

1,500 THB

5th

1,000 THB

6th-9th

1,000 THB
NOTE
: The winner 1st over all the royal cup male and female, Will be disqualified from receiving prizes in the age group by moving up in rank in that age group instead.
: Runners who receive a prize of 1,000 baht or more. Must be withholding tax at 5.0 percent of the prize value
TIMELINE
---
Register open 1 AUG - 30 SEP 2023
---
Delivery service by Kerry Express register closed 10 SEP 2023
If you choose to send a souvenir shirt and bib number by Kerry and pay extra 60 baht/person
 Delivery service by Kerry send one by one runner.
Will start shipping 1-4 OCT 2023
---
RACE ENTRY PACK COLLECTION

 Friday 6, Octobet 2023 (1-6 PM) at Samut Prakan City Hall


 Saturday 7, October 2023 (10 AM-6 PM) at Phradabos Foundation
Please contact with your Passport and order number registration on mobile
Tel. 098-824-1317, 086-391-8434
---
NO BIB NO RUN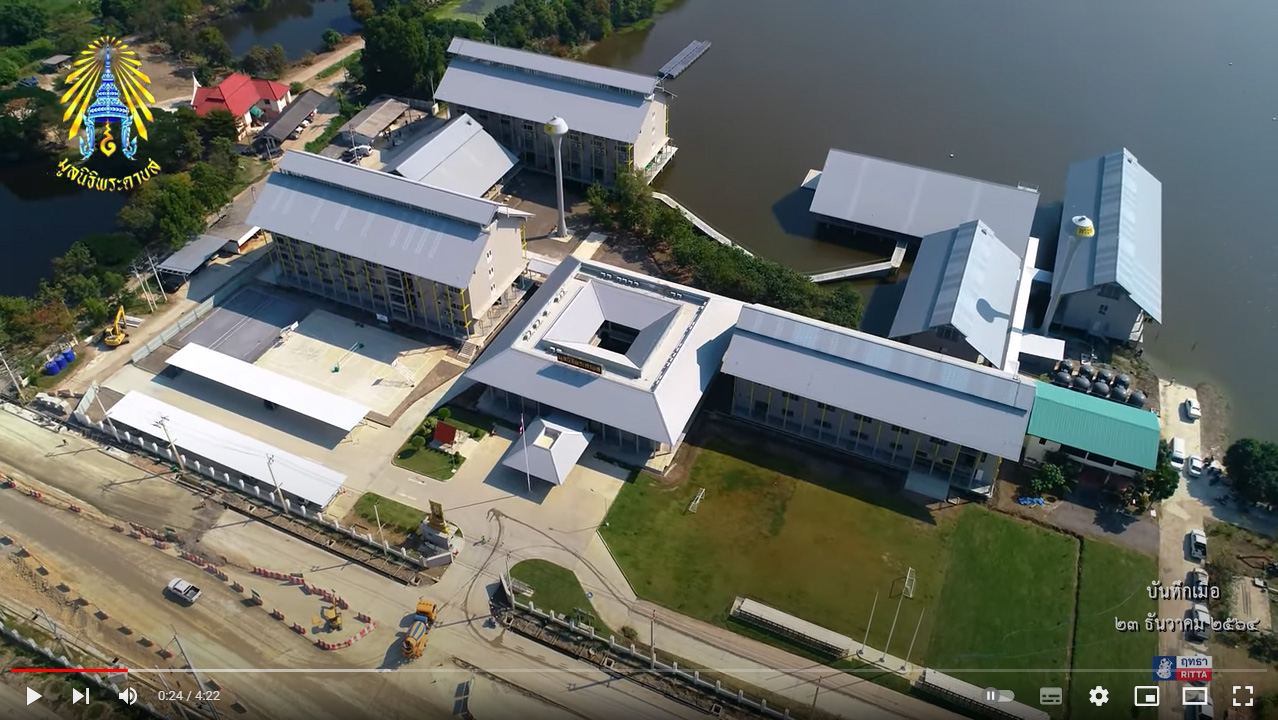 RACE DAY PARKING

 Luk Phra Dabos School 200 Cars


 Parking lot near the venue 600 Cars


 Phradabos Foundation  300 Cars
---